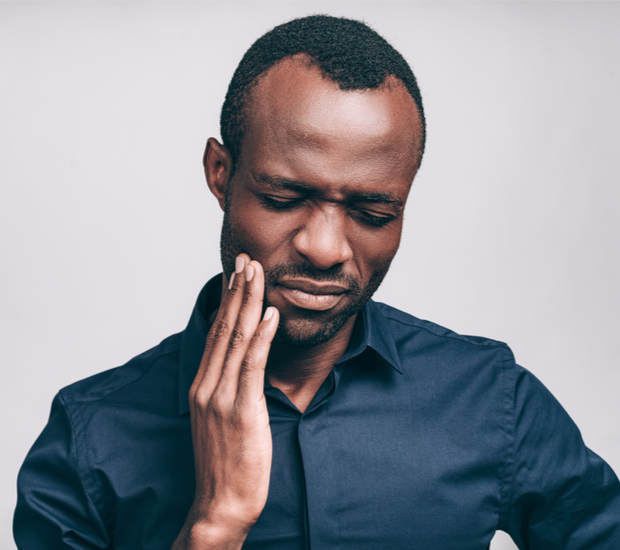 Emergency Endodontist
Nashville, TN
As an emergency endodontist, we treat conditions and injuries that affect the inner structures of a tooth. We can provide prompt endodontic treatment as soon as possible to help you begin healing and receive lasting pain relief. An endodontist spends upwards of two years after dental school learning how to perform root canals and other treatments aimed at the dental pulp.
Emergency endodontic services are available at Sheats Endodontic Group in Nashville and the surrounding area. If you experience sudden pain in one of your teeth, do not hesitate to contact us immediately. We can help to prevent the condition from getting worse and causing other issues.
Call us at 615-526-2495 and schedule an appointment today.
Reasons for Emergency Endodontic Treatment
Reasons for why you might need emergency endodontic treatments include:
Knocked-out tooth/teeth: Getting to an emergency endodontist as quickly as possible is essential to treat a knocked-out tooth. The American Association of Endodontists explains that it is possible to reattach the tooth within a couple of hours of it being knocked out. If the patient waits too long, then it will not be possible to reattach the tooth. In these cases, the patient will need to consider replacement options with artificial teeth.
Pus coming out of a tooth: This might be a sign that a tooth has an infection. An infection can spread to a tooth's root and other areas of the body. Timely treatments prevent that from happening. Failing to do so can lead to an extraction to prevent the infection from spreading to other areas of the body. We can remove the infected portion while protecting as much of the tooth root as possible.
Damaged teeth: While the teeth are one of the strongest parts of the body, they encounter constant strain from consistent use each day. Thus, the teeth can wear down and sustain damage over time. Injuries to the teeth can result in knocking a tooth out, chipping the enamel, and more. Such injuries often lead to severe toothache and inflammation. A trip to an emergency endodontist can help to save the tooth and stop any pain associated with the injury.
We may recommend root canal therapy, endodontic surgery, or other options to relieve the pain and treat any damage.
Benefits of Seeing an Emergency Endodontist
Here are some of the reasons why you should head to an endodontist immediately if you are experiencing tooth pain or damage.
Fast treatment: You might have to wait a couple of weeks to see a Endodontist who requires setting up an appointment before a visit. An emergency endodontist will see patients as soon as possible on short notice. If you damage your teeth or are experiencing a toothache, give us a call immediately. We can help determine the next available time that one of our endodontists can help you.
Specific treatment options: As an endodontist, we can provide the necessary treatment that other general Endodontists cannot. Patients who avoid seeking treatment will only allow the pain to get worse. Most pain reliever medication will only provide temporary relief instead of treating the source. We can identify the cause of the pain and treat it to provide lasting relief.
Professional training: An emergency endodontist has two or more years of additional training a general Endodontist does not have. It allows them to deal with complicated root canals that general Endodontists might not have the expertise to treat.
Call Us Today
Call 615-526-2495 or visit Sheats Endodontic Group to consult with our emergency endodontist. We regularly treat patients who are dealing with dental emergencies on short notice. Get the relief you need today.
Frequently Asked Questions
Is a root canal better than an extraction?
In most cases, yes. The Journal of the American Dental Association states that a root canal allows the Endodontist to save the tooth, while it is crucial to replace an extracted tooth with an artificial tooth. An extraction also comes with a two week recovery period while you can get back to your daily routine in a shorter time after a root canal.
How can I tell if a tooth is infected?
It is hard to miss an infected tooth, given the symptoms associated with it, including:
Pus coming from a tooth
Persistent toothache (this is usually enough to make you search for an emergency Endodontist)
An offensive smell coming out of a tooth
Discoloration
Inflammation around the tooth
Can knocked-out teeth be reattached?
Yes. A knocked-out tooth can be reinserted if you get treatment within a few hours. Dentists recommend storing the tooth in saliva or milk while transporting it. The knocked-out tooth can be replaced with an implant if it cannot be reattached.
Can an infection spread to other areas of the body?
Yes, it will if you do not get the necessary treatment. The infection will eventually make its way to the bloodstream via the tooth's root. From there, it can spread to any other part of the body like the brain or heart.
Recent Posts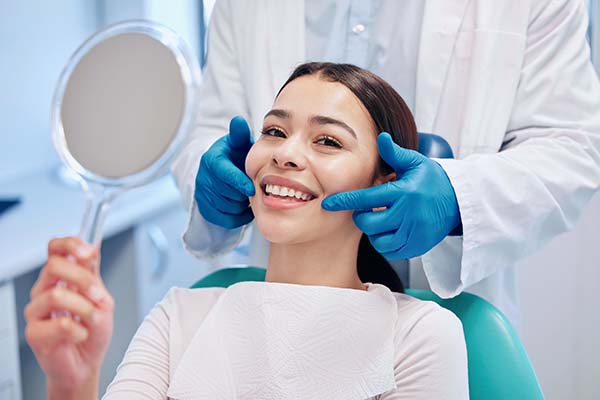 Endodontic procedures are important in keeping dental structures intact. These treatments focus on treating dental damage and diseases that affect the inner structures of teeth. Understanding these procedures can motivate you to set an appointment. Here are the three common endodontic procedures that you can discuss with your endodontist.Of all endodontic procedures, this one often…