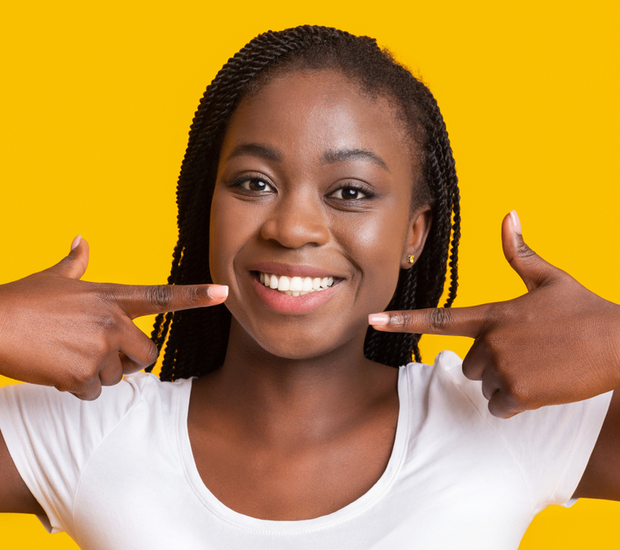 Best Endodontist in Nashville, TN
Your Oral Health & Comfort Is Our Top Priority
Learning that you need a root canal can feel overwhelming enough, so trying to find a reputable endodontist in Nashville, TN, shouldn't have to be stressful as well! Of course, you want to choose a highly-trained, experienced root canal specialist who uses cutting-edge technology, offers affordable payment options, and provides top-notch care. Our 5-star-rated practice knows what it takes to provide all this and more! Sheats Endodontic Group offers the highest quality root canal care and treatment – and a commitment to excellence and unparalleled customer service you won't find anywhere else. We are also honored to be the first choice of local Endodontists when it comes to referring their own patients who need root canals.
Discover below some of the reasons why thousands of happy patients have consistently named our doctors the best endondontists in Nashville year after year!
Endodontist in Nashville, TN, with Unmatched Experience
Since 1986, our team at Sheats Endodontic Group has helped over 350,000 patients throughout Middle Tennessee with superior root canal treatment. Our philosophy is to provide the highest quality endodontic care using the latest technology and treatment methods. Our experienced root canal specialists, Dr. Jay Sheats and Dr. Jan-Néé Sheats-Mathis, both attended University of Louisville School of Dentistry and went on to complete specialized training in endodontics at Tufts University School of Dental Medicine.
All our specialists at Sheats Endodontic Group are strongly committed to professional improvement and regularly seek continuing education courses and advanced certification from the American Academy of Endodontics. In fact, as the area's premier endodontic practice, our extensively trained endodontists provide ongoing training and education to general Endodontists in the region.
To benefit from our long family tradition and considerable experience in comprehensive root canal treatment, click here or call 615.526.2495.
Nashville Root Canal Specialists
As medical care continues to become more complex and treatments more sophisticated, patients are increasingly referred to specialists for their oral healthcare as well. We know you wouldn't go to a primary care doctor for heart surgery – so you'll want to seek root canal treatment from an endodontist, who is primarily a root canal specialist. In fact, Sheats Endodontic Group has focused exclusively on root canal procedures for over three decades – it's what we do! Our endodontic team wants you to know that your comfort and well-being are as much a priority to us as your dental health. We will do everything possible to ensure that your procedure is painless and stress-free, and will also help you to minimize any discomfort after you return home as well. If you feel anxious about your upcoming root canal, we also offer relaxation techniques to help put you at ease. Call us today – you'll quickly discover why people throughout our region choose Sheats Endodontic Group again and again for an exceptional patient experience for root canal treatment!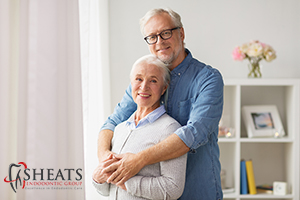 Same-Day Emergency Care
At Sheats Endodontic Group, we know that if your teeth hurt, you don't want to suffer through one more day of pain. For this reason, we are glad to provide same-day emergency appointments at our state-of-the-art office! If you call in the morning during normal business hours, we will be sure to see you in the afternoon. If you call later in the day, we will make sure you can be seen by the next morning.
Don't suffer through your pain. Call us at 615.526.2495 to schedule your appointment now!
World-Class Patient Care
Nervous patients often tell us they appreciate the type of experience we always strive to give them at Sheats Endodontic Group. The idea of having a root canal can be alarming or overwhelming to many patients, and we do everything we can to ensure your root canal experience is a pleasant one, from start to finish. While our patients enjoy flexible scheduling options and the feeling of being a priority from our friendly endodontic team, what really sets Sheats Endodontic Group apart is our exceptional "patient-first" approach. In fact, we take great pride that our compassionate and caring "bedside manner" is able to soothe even the most anxious patient! The underlying philosophy of our practice means that you aren't simply another root canal case – we take the time to learn about your individual needs and concerns. You'll be treated like family at Sheats Endodontic Group!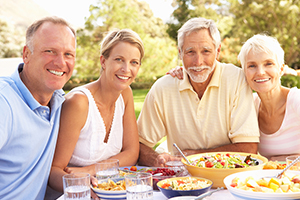 Multiple Endodontic Offices in Tennessee
Your health and happiness are our top priorities at Sheats Endodontic Group. That's why we offer the highest quality care using the most advanced technology available. We also want to make receiving compassionate endodontic care as easy as possible for everyone in Middle Tennessee, so we have four convenient locations to serve patients throughout the area. Visit us in Nashville, Franklin, Murfreesboro, or Hendersonville, TN, to see why our patients call our specialist the best endodontist in Nashville, TN!
Call 615.526.2495 or click here to request your New Patient Diagnostic Evaluation today – we can't wait to meet you!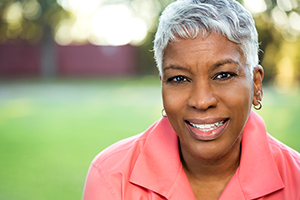 Continued Education
Sheats Endodontic Group's commitment to continuing education ensures that our patients have the very latest diagnostic, preventive, and treatment methods in the field. Every year, our Nashville endodontist and team members attend seminars and classes sponsored by the American Association of Endodontists for advanced clinical and practice management training. We value staying abreast of any technological advances and industry innovations to ensure our patients always receive the highest quality root canal treatment and care. In fact, general Endodontists come to US for their own continuing education and state-of-the-art endodontic training. Patients often tell us we are the best endodontists in Nashville, TN – and we think you will too!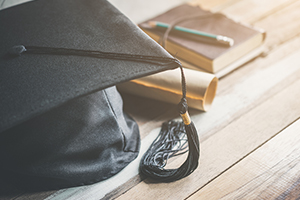 Advanced Technology
Today's patients demand the most advanced dental care, especially when it comes to root canal treatment. Just in the way that a computer even five years ago is not the same as a computer today, patients are happy to learn that the root canal process has also become more advanced as well. Sheats Endodontic Group made a commitment many years ago to always keep up with the most cutting-edge technology, and we work hard to make sure we're offering you the most effective, comfortable, and safe treatment available. For example, we are proud to provide our patients with the very latest in 3D visualization technology with our Sirona 3D Cone Beam CT imaging system. This give us the ability to provide the highest level of diagnostic accuracy and technical precision to plan your treatment, with your convenience, safety and best care in mind.
If you would like to learn more, feel free to give one of our helpful, knowledgeable team members a call at 615.526.2495 – we are always happy to take the time to make sure you have all the information you need before undergoing treatment.

Nashville Endodontic Office with Convenient Appointment Times
Our team at Sheats Endodontic Group aims to accommodate your busy schedule in the most flexible way possible. We know that it is difficult to spare time for dental care while you are working or at school. With this in mind, we have adapted our hours to include appointment availability both before and after your typical work and school day hours. If you find that our current hours still do not work for your schedule, let us know! We will do the best we can to accommodate you. We want to make it as convenient as possible for you to get your dental work done without disrupting your schedule. This is just another reason why we're known as the best endodontists in Nashville, TN!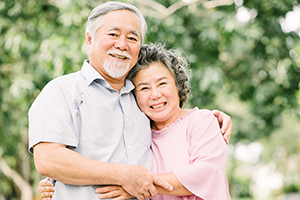 New Patient Diagnostic Evaluation
If this is your or your loved one's first time visiting our endodontic office, then we thank you for giving us the chance to provide you with quality dental care. As a new patient at Sheats Endodontic Group, you are invited to enjoy our New Patient Diagnostic Evaluation, in which we will evaluate how our team can best help you. If we find root canal therapy is the treatment for you, then we will also educate you fully on your options, so you can be completely comfortable with the best treatment path for your unique needs.
Schedule an appointment today by calling 615.526.2495 or clicking here. We can't wait to meet you!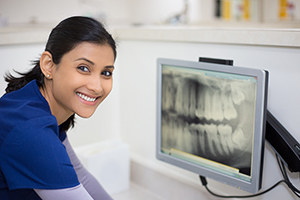 Legacy of Community Care
The importance of giving back is a fundamental value for our doctors and our team at Sheats Endodontic Group. As part of our efforts to strengthen and improve our community, we regularly donate our time and money to help others.
Our most recent charitable contribution was BackPacks for the Homeless. Through this campaign, we purchased 150 backpacks filled with blankets, socks, toiletry items, tooth paste, toothbrushes, and healthy snack foods. With the help of community partners and churches, these backpacks were distributed throughout the local homeless population.
As part of Root Canal Awareness Week, we also offered the opportunity for a special person in need at each of our locations to receive free treatment. Each day, from March 25 through April 1, each office had an opportunity to recommend a free root canal for a patient they felt deserved special consideration.
These are just a couple of ways we focus on providing compassionate care and giving back to our community. Do you know of a worthwhile cause that could benefit from our support? Let us know by calling 615.526.2495.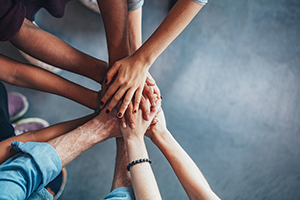 Nashville Endodontist with Flexible Financing Options
At Sheats Endodontic Group, we know cost can be a big issue when it comes to seeking treatment from an endodontic professional. We want to make treatment easy and affordable for you or your loved one to obtain once you walk through the doors of our Nashville office. For your convenience, we accept most insurances and we also offer financing plans through Care Credit. We never want cost to keep you from receiving the care you need – contact us today to learn more about our finance options!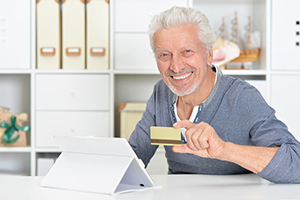 Recent Posts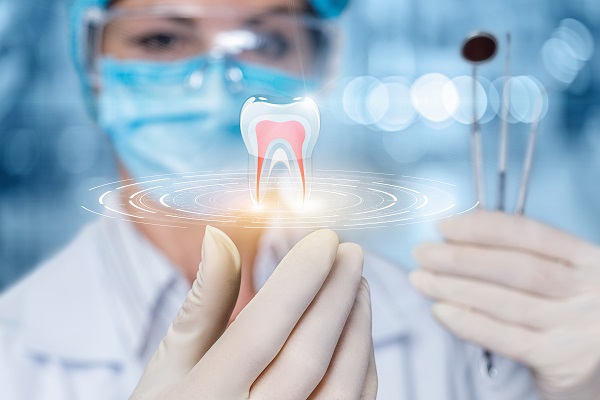 While a tooth infection can be uncomfortable and even dangerous, many people choose to live with the pain because they fear the speculative discomfort of a root canal. However, many report these procedures are pain-free, and moreover important. A tooth infection should not be left to fester, or else it can present significant health risks…